Hier is het nest van Lauda Maine Coons van 2017
 Alle kittens hebben een gouden maandje gevonden.
Dynamicats Double Trouble en Dynamicats PP FireWorks hebben op 29 januari 2017 kittens gekregen. Deze kittens groeien op midden in onze drukke familie en zijn gewend aan de dagelijkse drukte die daarbij hoort. Ze mogen vanaf 7 mei verhuizen (14 weken) en worden voorzien van een stamboom van Cats en Tulips (TICA).Voor de verhuizing worden ze gechipt en gesteriliseerd.
De afkomst van de kittens: https://pawpeds.com/db/?a=p&v=fi&ids=3:1279731;2:1082502&g=4&p=mco&o=ajgrep
The Confirmations met 9 weken                     en met 8 weken.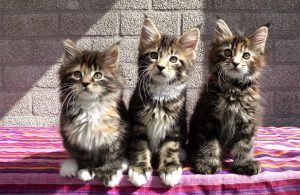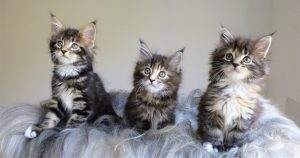 Lauda SPPirit of Wisdom, A.k.a "Whizzie"
.
Whizzie met 10 weken: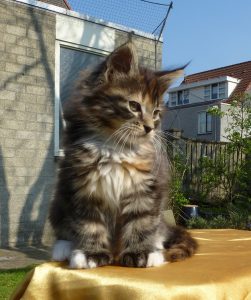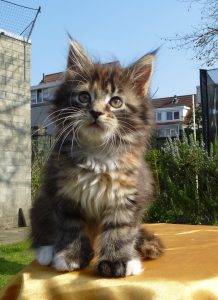 Whizzie is black torbie met wit en is polydactyl, met 6 tenen op alle vier voeten. 
Hier is Whizzie met 8 weken:  ze is een ware juweel, zo schattig.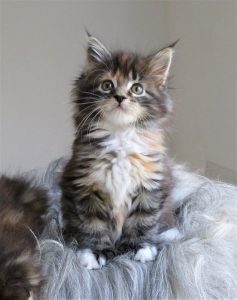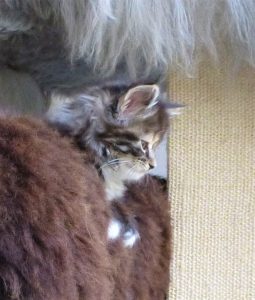 Whizzie met 6 weken. Ze is altijd klaar voor een spelletje en is een stevige wollebaby met enorme poly voeten!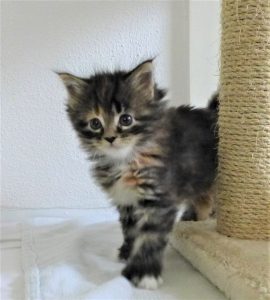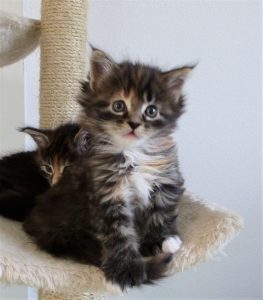 Whizzie met drie weken. Ze is al een hele dame: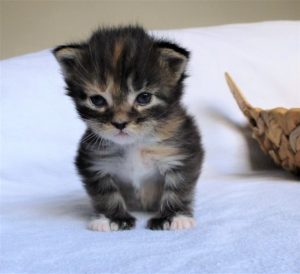 Whizzie met twee dagen: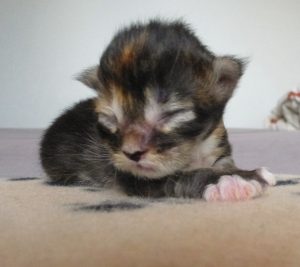 Lauda Credo in Sancum Spiritum, male. Credo is black tabby with white.
Reserved.
Credo met 8 weken. We zijn zo verliefd op hem.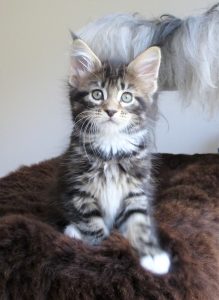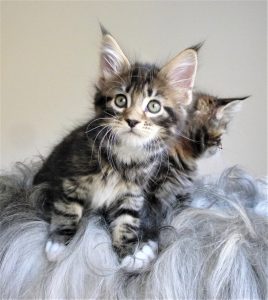 Credo met 6 weken–hij is al een hele kerel aan het worden!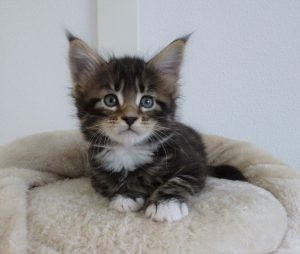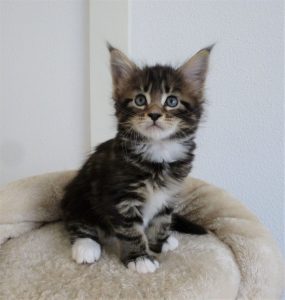 Credo at three weeks. He likes to eat, sleep, purr and wash his sisters.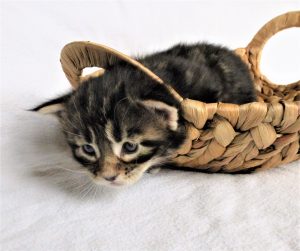 Credo at two days: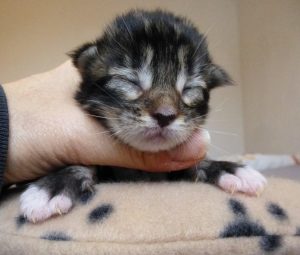 Lauda PPromise of the Spirit, female, black torbie. Spirit is 4WD polydactyl, 6X6.
Spirit will stay in our cattery!
Spirit at 8 weeks.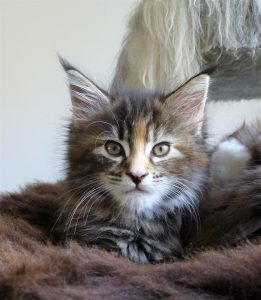 Spirit at 6 weeks: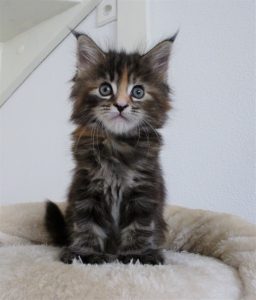 Spirit at three weeks. She stomps around the nest box and keeps herself busy: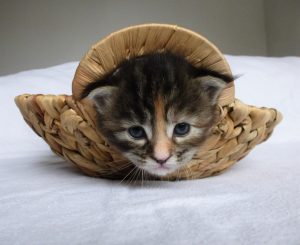 Spirit at two days: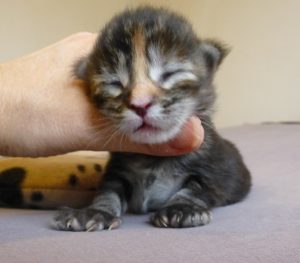 Kittens uit ons nest van 2016
Hier zijn wat foto's van de Lauda Maine Coon kittens die in 2016 geboren zijn./ Some pictures of our litter in 2016.
Dynamicats Doulbe Trouble X IC Dynamicats Voodoo Cadillac:  The Protections.
Here they were at 28 days:
Lauda Magnificat, black tabby with white boy–sold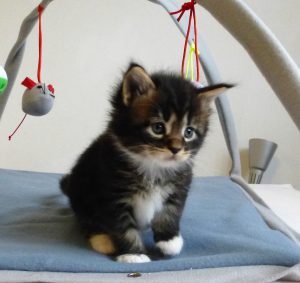 Lauda Canticle of Zachary, black tabby with white boy–sold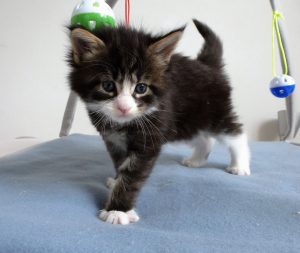 Lauda Glory Be to the Father, black bicoilor boy–sold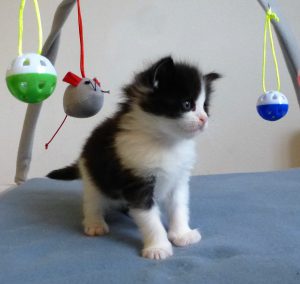 Lauda Holy Water, blue bicolor boy–sold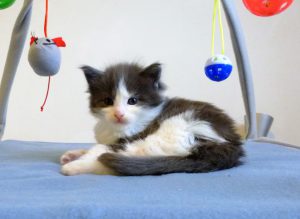 Lauda Archangel Michael, black tabby with white boy–sold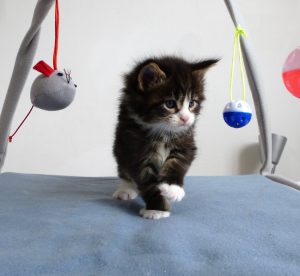 Hier is de stamboom: https://pawpeds.com/db/?a=p&v=fi&ids=3%3A1279731%3B2%3A1299078&g=4&p=mco&date=iso&o=ajgrep